The start of a long distance relationship
Hit the pedal and you're off and running. The e-Golf is responsive, agile and fun to drive. We put the e-Golf to the challenge with our friends at the New Zealand Automobile Association (AA), to see how far we could drive in real-world conditions. The results are in: with two people in the vehicle, normal road conditions and air-conditioning on, the e-Golf managed to drive from Auckland CBD to Tokoroa - an impressive distance of 220km.
Book a Test Drive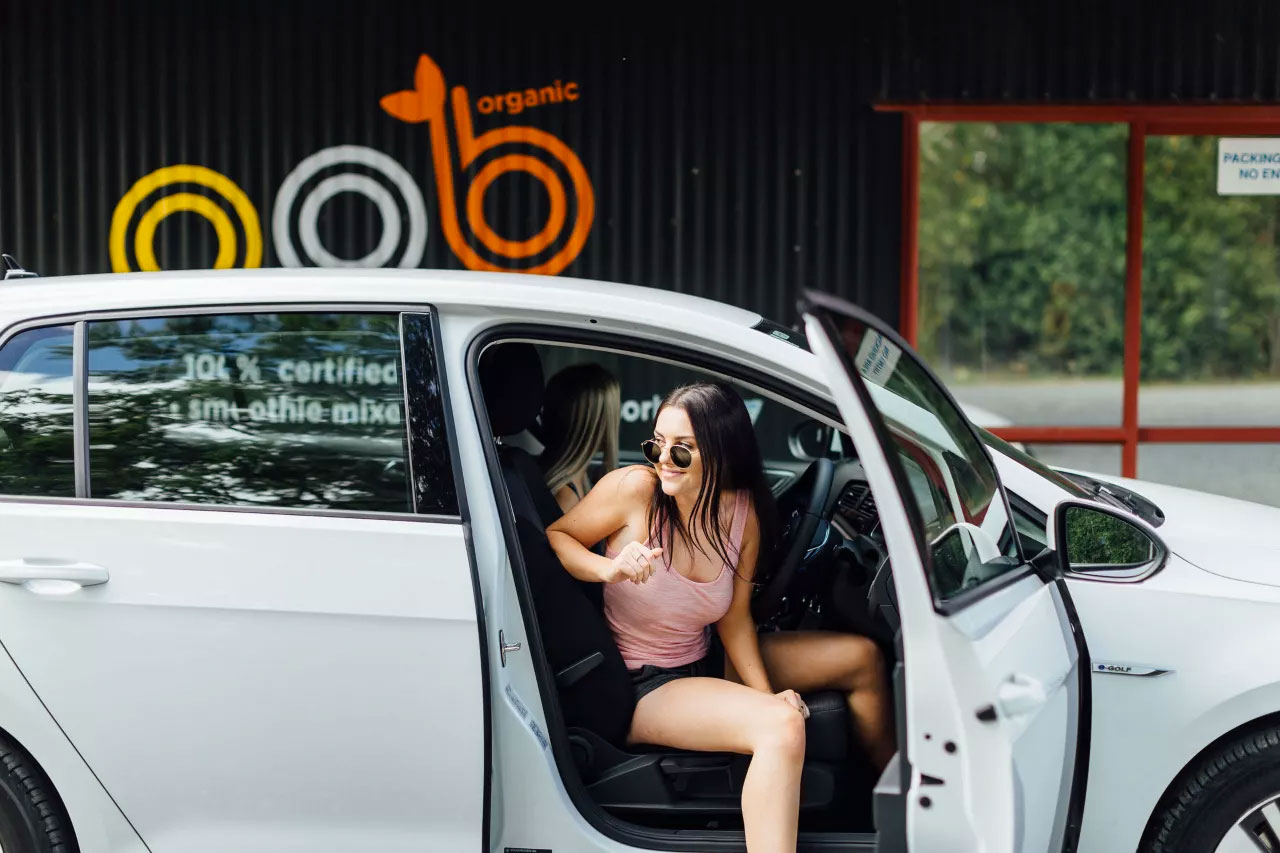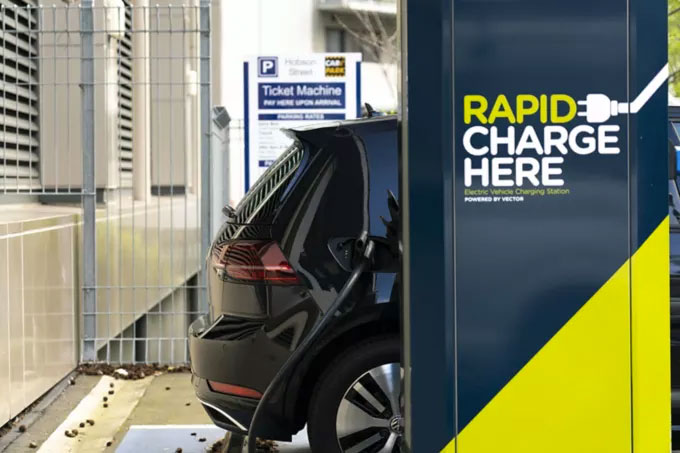 It's electriffying!
The e-Golf has much to offer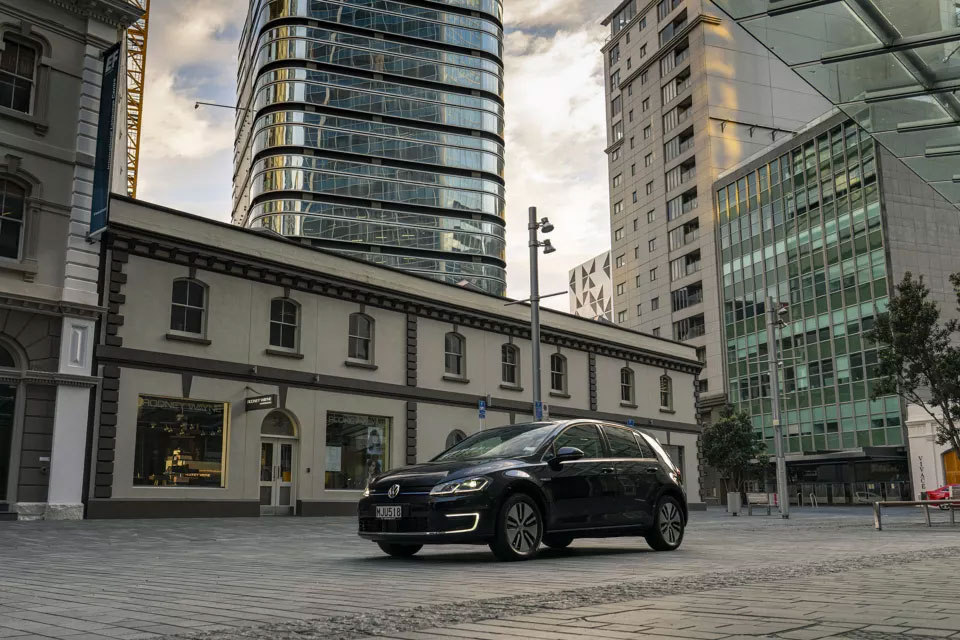 Driving Experience
The surge of power you get when you put your foot down in an e-Golf has to be felt to be believed. The electric motor provides instant torque and a very smooth power delivery due to the stepless gearbox.
Handling
Stable handling and an exceptionally steady ride are an inherent advantage of the batteries' low-down location in the vehicle. Its power steering gives a smooth response and it feels almost as agile as a normal Golf.
Driving Modes
The e-Golf offers four unique levels of regenerative braking that the driver can choose to control the rate of battery recharge. This is helpful in slow-moving traffic helping to extend the range and enhance efficiency. Additionally, three different driving modes are offered which tailor the characteristics of the drivetrain to suit the driver - Normal, Eco and Eco +.
Charging options
Explore e-Golf Charging options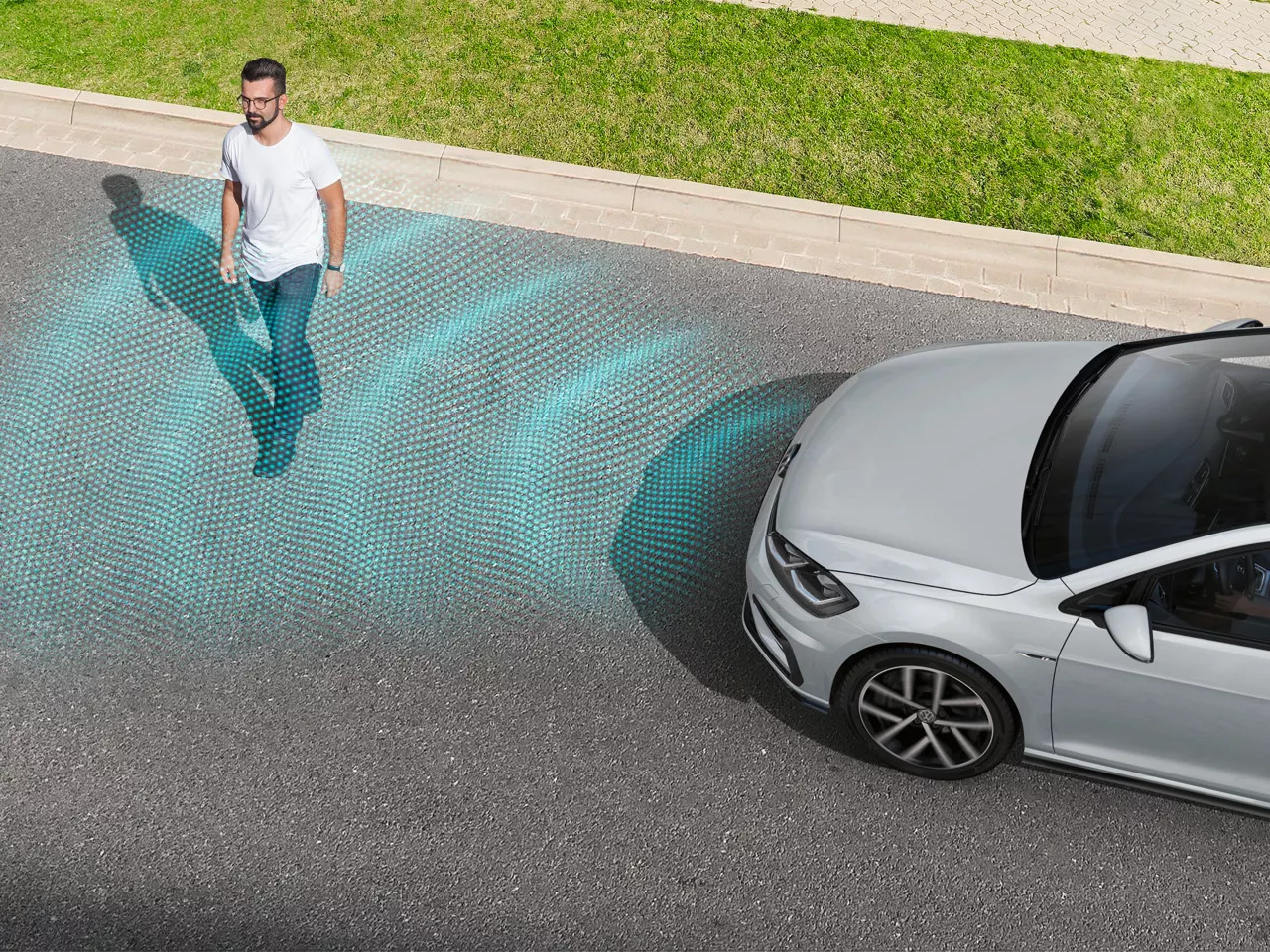 Reach your

driving potential

Whatever type of driver you think you are – or your friends think you are – the Golf makes you a better one with its safety2 features like Front Assist, keeping you and your passengers protected.

Explore Golf Safety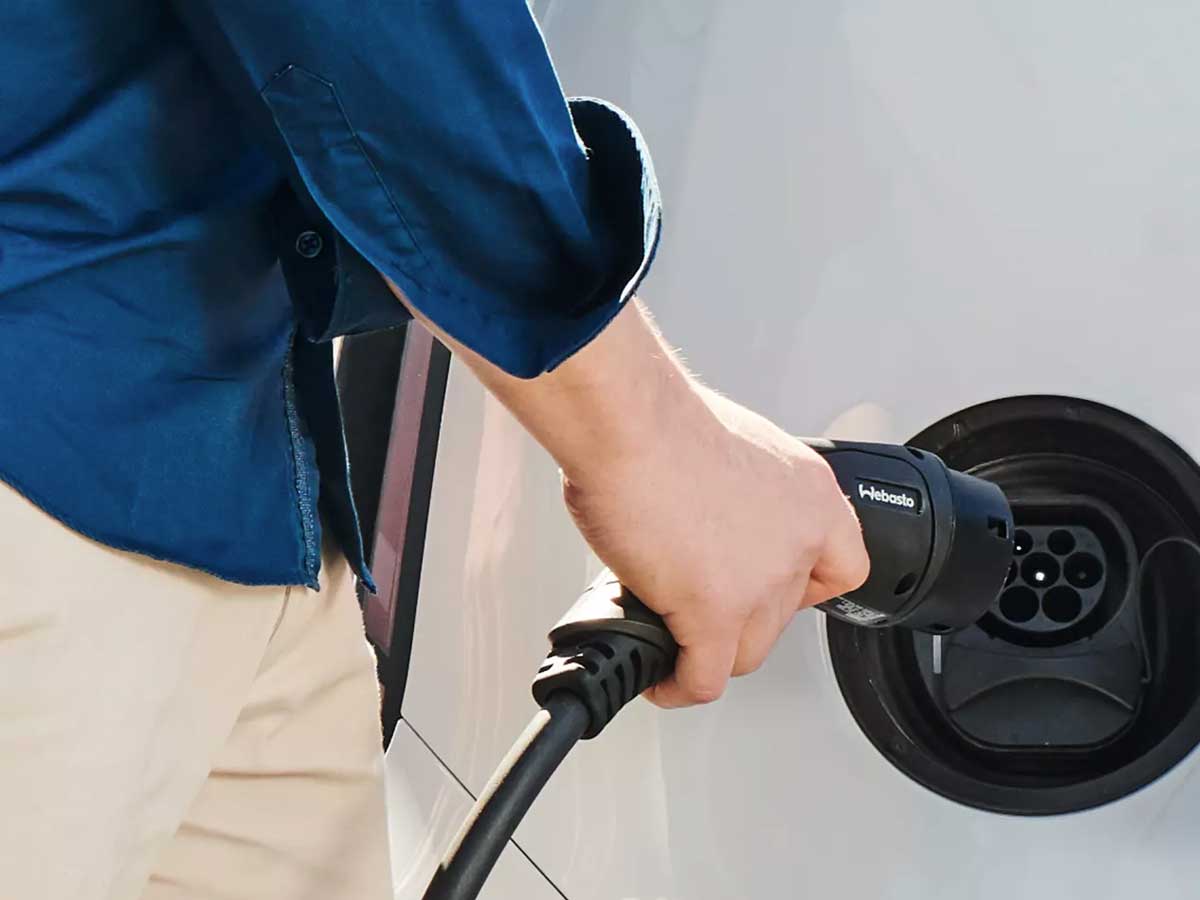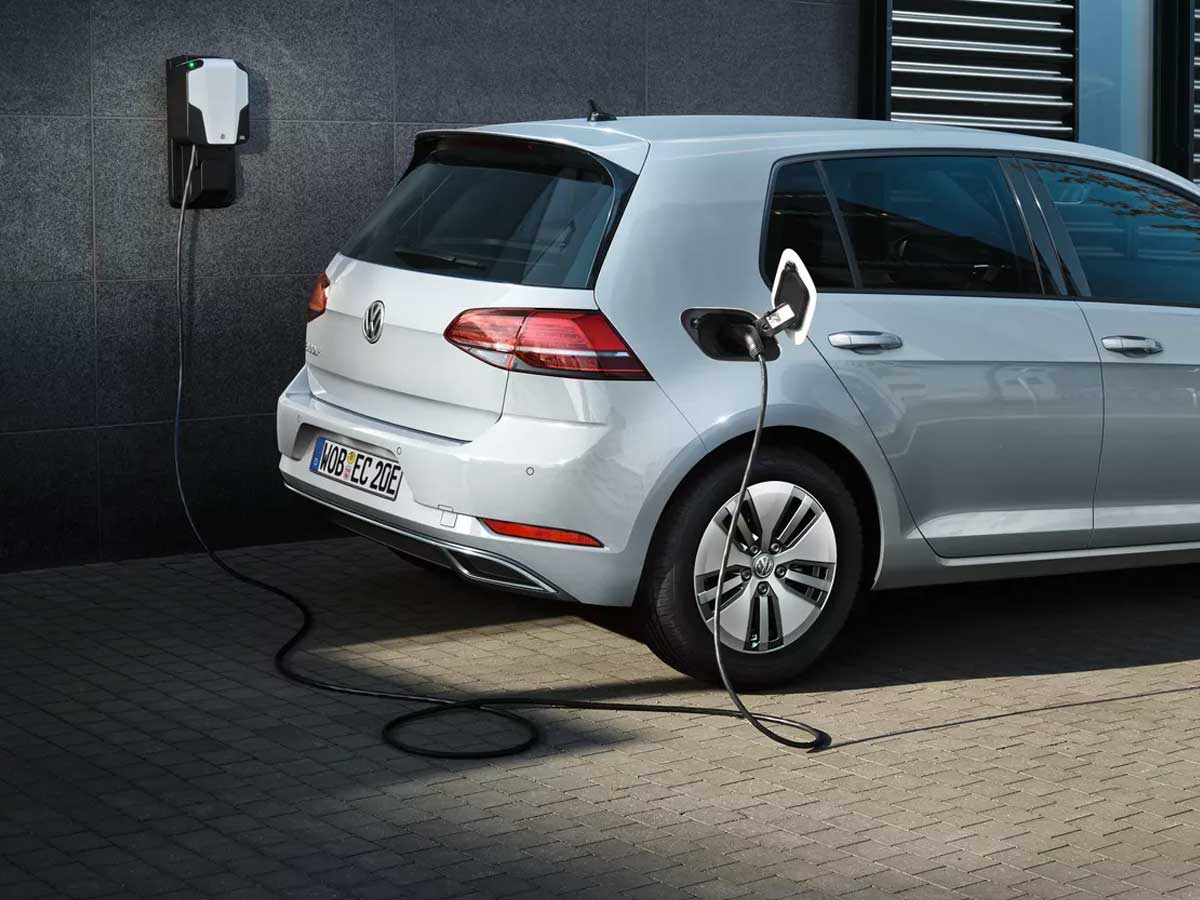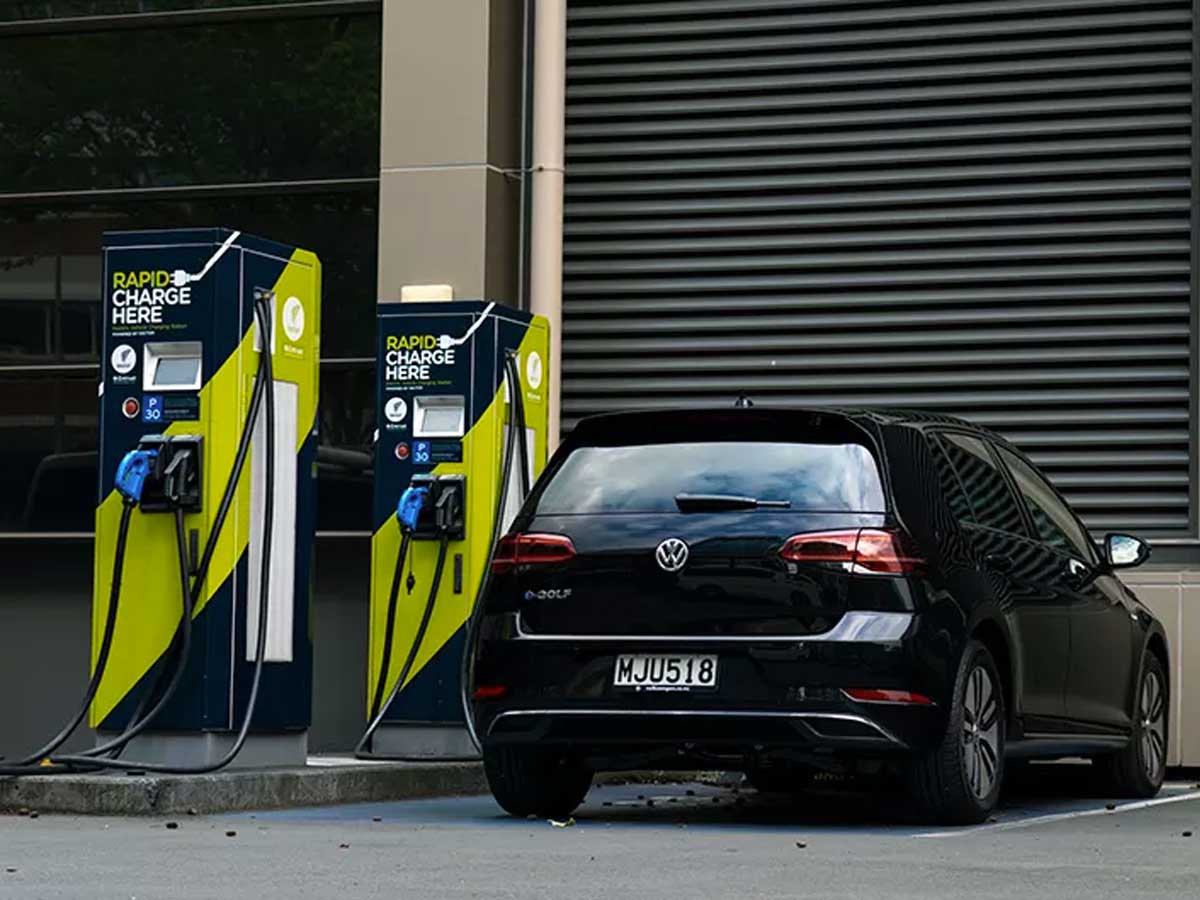 Charging Options
Charging
Options
Trickle Charging
Wall box
Rapid Charging
Trickle charging
The e-Golf comes with a trickle charger that plugs into your home domestic plug socket and will charge the car overnight.
Wall box
Your home wall box can help you to consume the available power in the most cost-effective and energy-efficient way.
Rapid charging
The Type 2/CCS (rapid charging) will provide an 80% battery charge in approx. 45 mins. Make charging current by downloading these apps to your smartphone: PlugShare and the Vector EV Charging. These apps show maps of the available charging stations.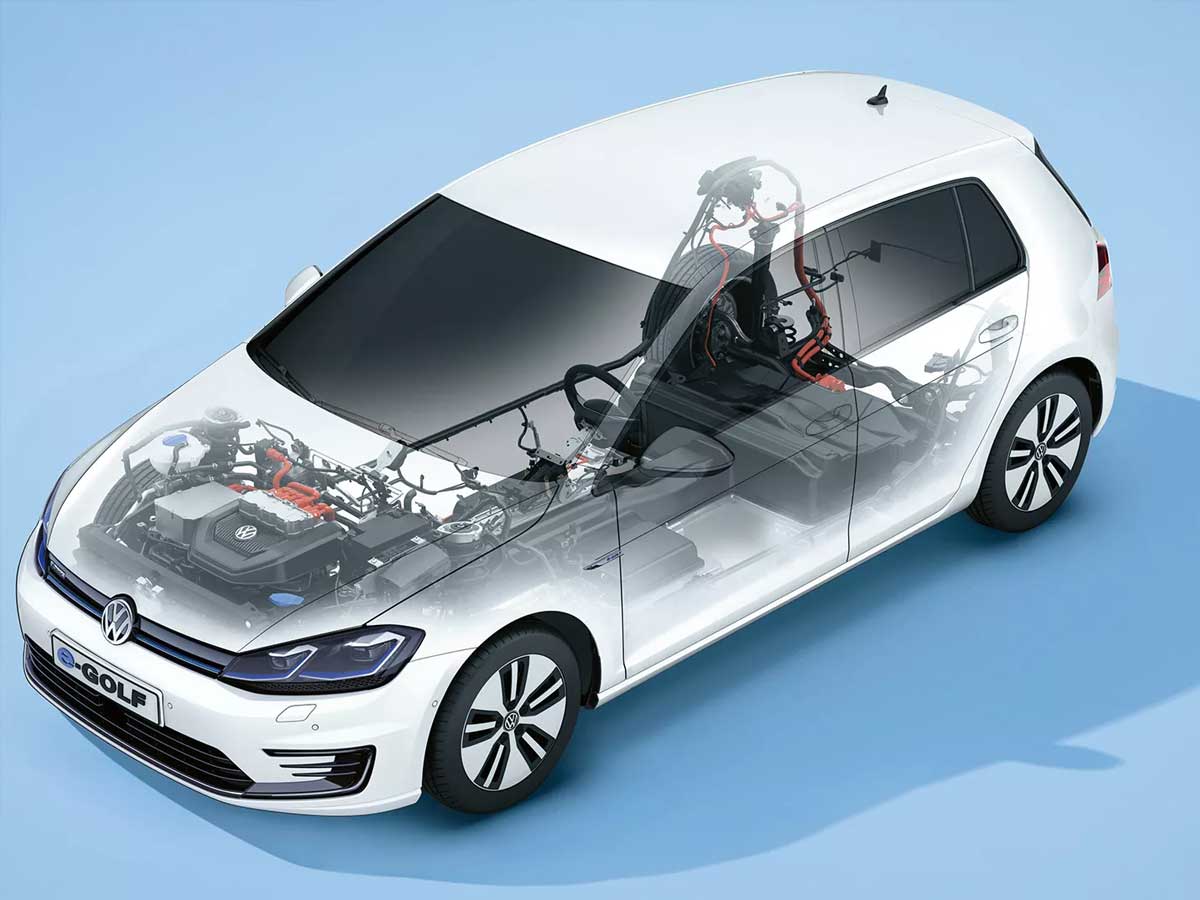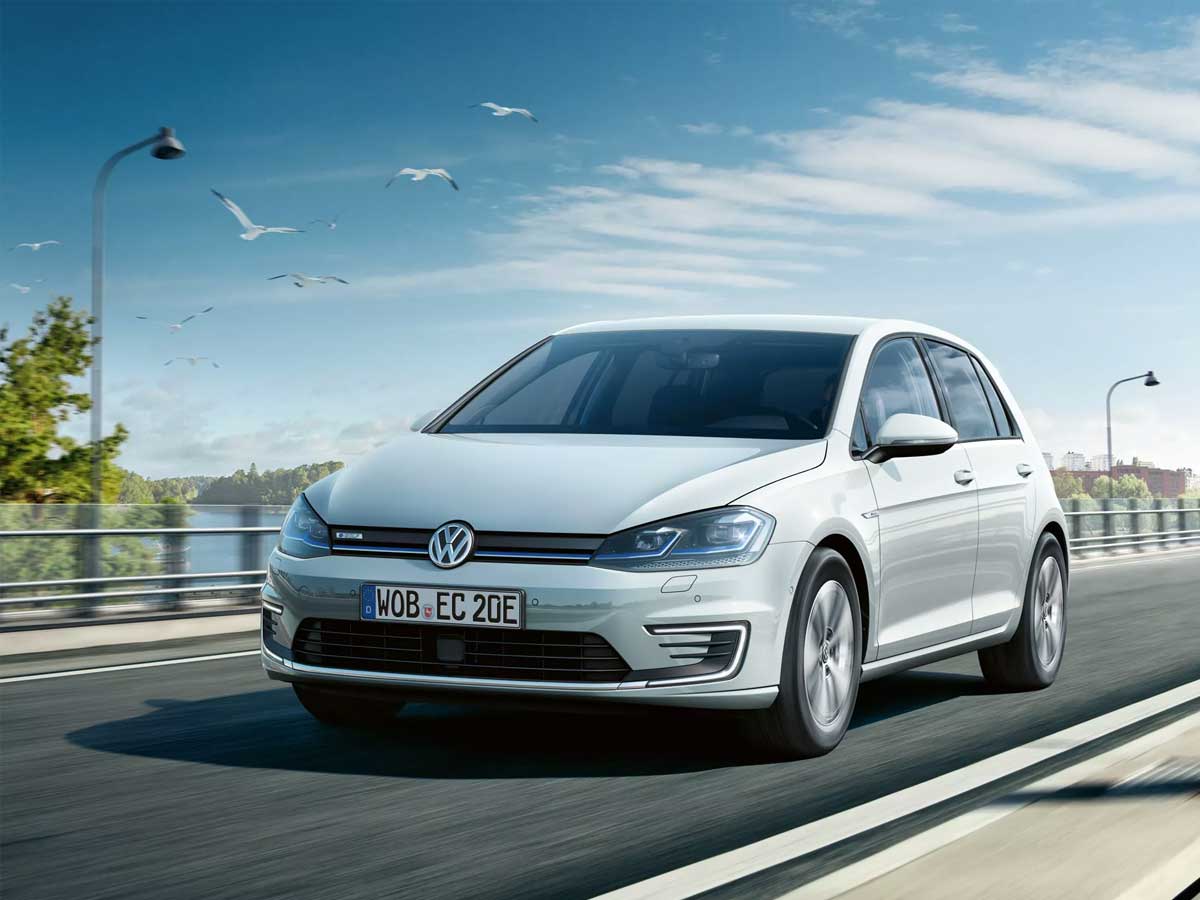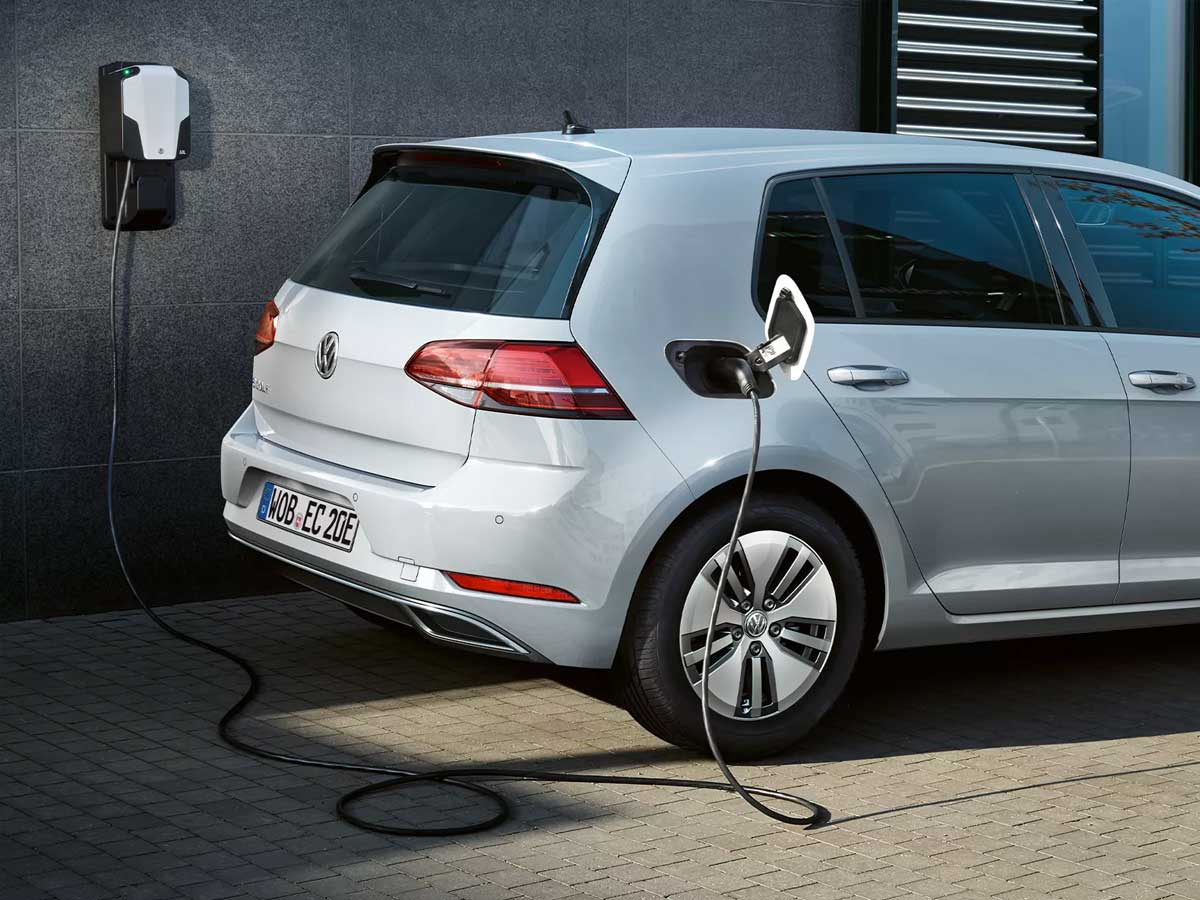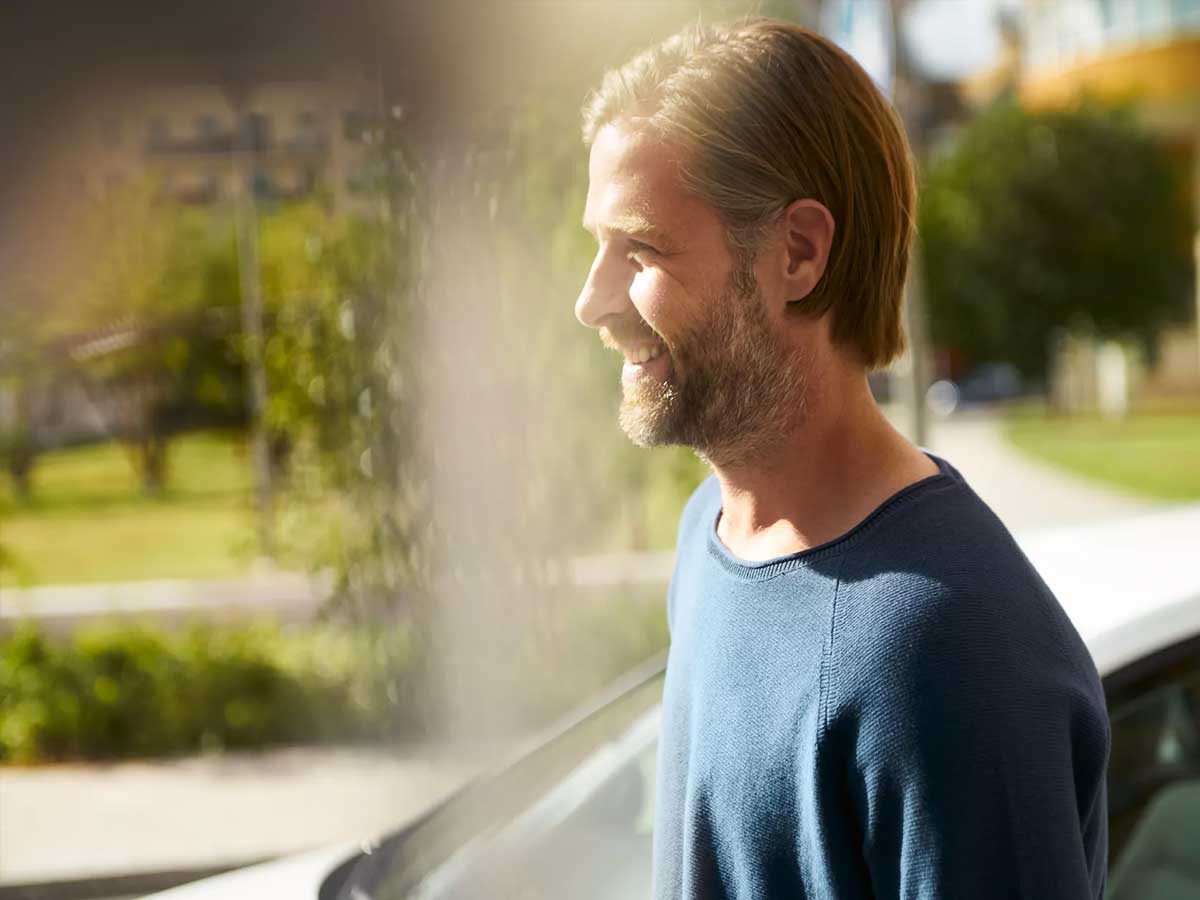 e-drive
From 0 to wow! in 4.2 seconds
Driving an electric motor makes sense. It's fun too. You can take the e-Golf from 0 to 100 km/h in just 9.6 seconds, and from 0 to 60 km/h in just 4.2 seconds.
100 kW performance, 290 Nm torque and the seamless 1-speed gearbox ensures a real wow effect from the first revolution to the top speed of 150 km/h.
At the same time, you can brake to increase your e-Golf's range. There's nothing to lose by braking. On the contrary: in the e-Golf, who brakes wins – and energy is the prize.
Range
Short or long, it's up to you
How you use the range of a maximum of 220 km* (AA tested). Using two adjustable driving profiles which you can use to control the range, acceleration and top speed of your e-Golf.
ECO+, a particularly energy-saving mode, is the easiest way to achieve the maximum reach, while the normal ECO mode is ideal if you are more interested in agility. In both profiles, higher speeds are possible at the relevant charge level – when overtaking, for instance, and in brief spurts.
*Based on travelling with two passengers, air conditioning on, e-Golf in "Normal" drive mode from Auckland to Tokoroa.
Charging your e-Golf
Charging times for your e-Golf
Approx. charging times:
Using a trickle charger 1.8kW (0-100%) - 21 hours
Using a wall box AC 3.6kW (0-100%) - 11 hours
Using a fast charging DC 40kW (0-80%) 45 minutes
Sustainability
Makes sense, not noise. The e-Golf
If you opt for the e-Golf, you can get around your local area emission-free and contribute to sustainable reduction of CO₂ emissions – above all, because you're driving on electricity from renewable sources. At 100 km the e-Golf needs on average just 14.1 kWh (17 in) - 13.2 kWh (16 in). And what's more: the quiet yet powerful electric motor generates virtually no noise emissions. Less is more. In this case: less noise means more clean air.
Features & Design
The e-Golf is a powerful and innovative 100% electric vehicle. With a real-world range of 220km it's ready for everyday life. Packed with technology it has everything you need at hand, such as Active Info Display, Keyless Entry and Start, LED headlights and a 9.2 inch navigation screen with gesture control.
The futre looks electric.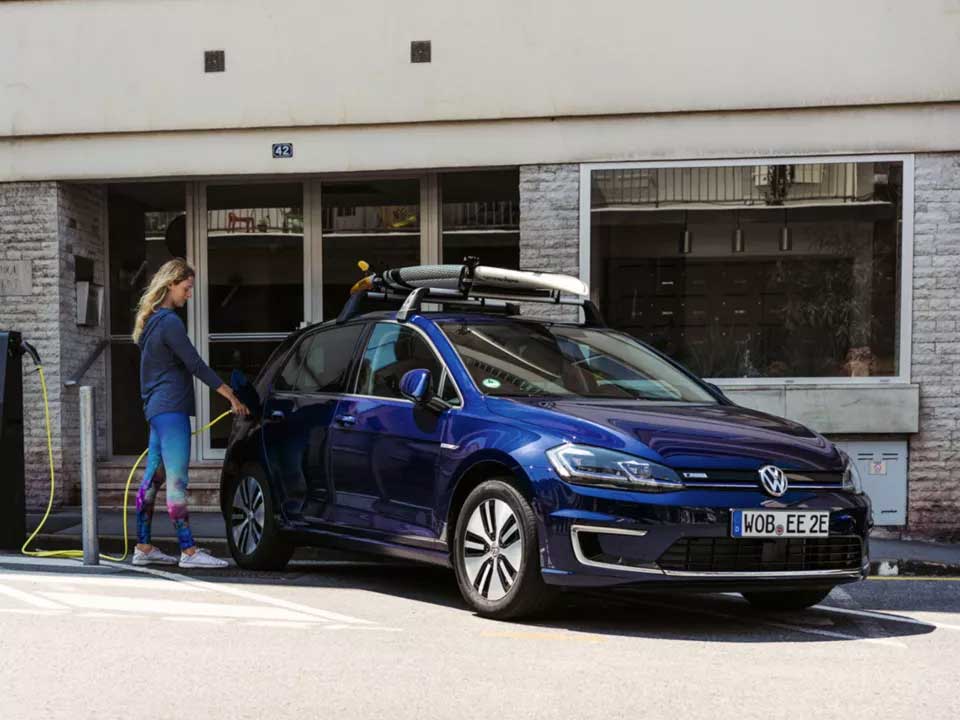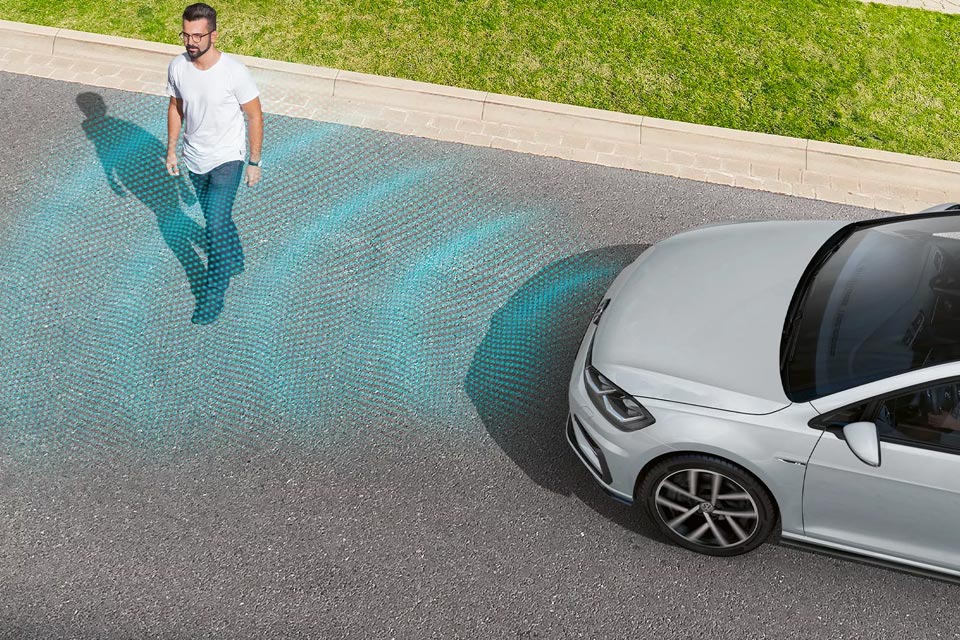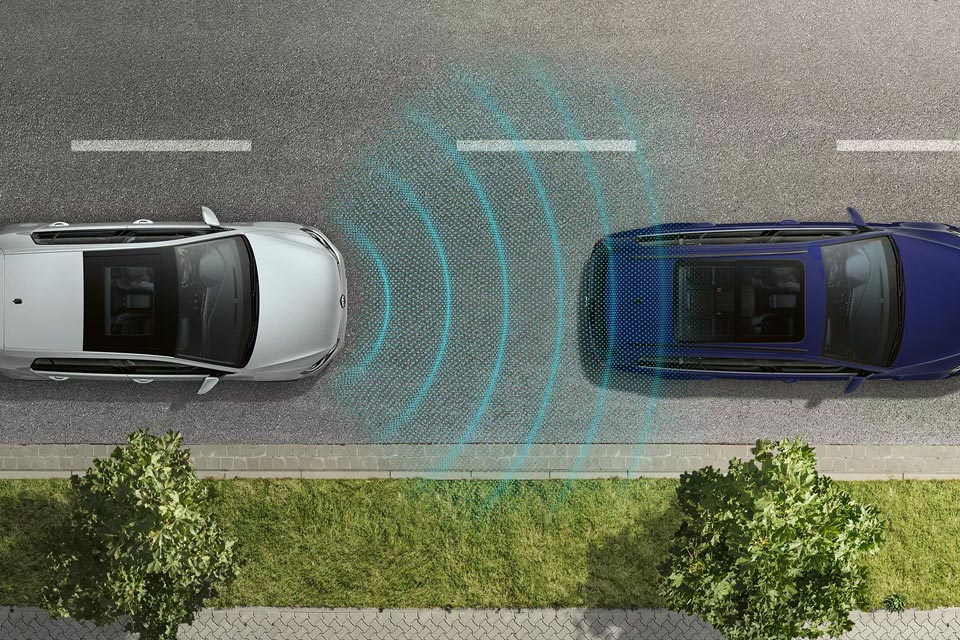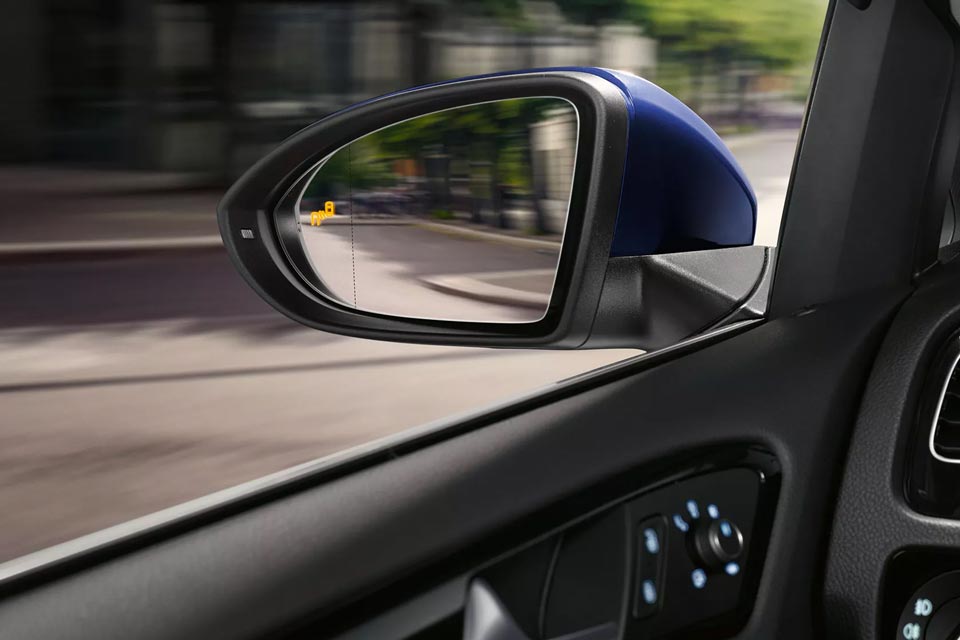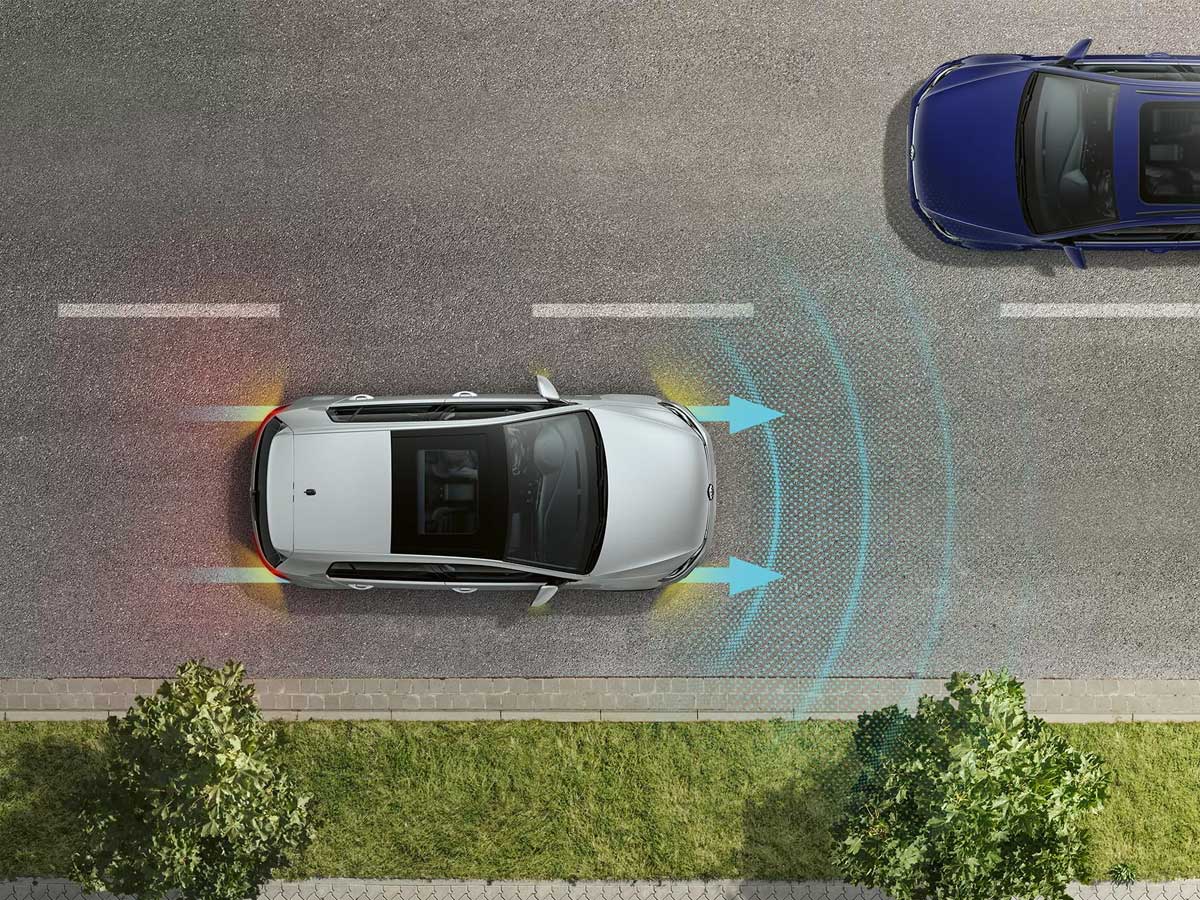 Front Assist
A moment of shock?
Not in your e-Golf
The standard Front Assist with City Emergency Braking can warn you in the event of critical situations, support you with braking or even automatically apply the brake in an emergency.
ACC Adaptive Cruise Control
Lots of traffic?
No stress
ACC Adaptive Cruise Control is standard across the Golf hatch range. It lets you set the speed you want to travel and the gap you want to allow between you and the car in front. In doing so, it makes life easier for the driver, while reducing the risk of exceeding the speed limit.
Blind Spot Monitor
Your e-Golf:

always looking out for you

The Blind Spot Monitor warns you about vehicles in your blind spot using an LED indicator in the exterior mirror1. If you still attempt to change lanes despite the warning, it starts to flash to attract more attention. The integrated Rear Traffic Alert warns you if any vehicles start to approach when you are reversing out of a parking space. If you fail to respond to its warning, the system can 'prevent' a collision by applying the brake.
Traffic Jam Assist
Stuck in traffic again?
Your e-Golf can help
Thanks to ACC and the lane keeping assist function, the Traffic Jam Assist system can automatically follow the vehicle in front and stick to the same lane in stop-and-go traffic. This transforms frustration into relaxation.
Infotainment & Connectivity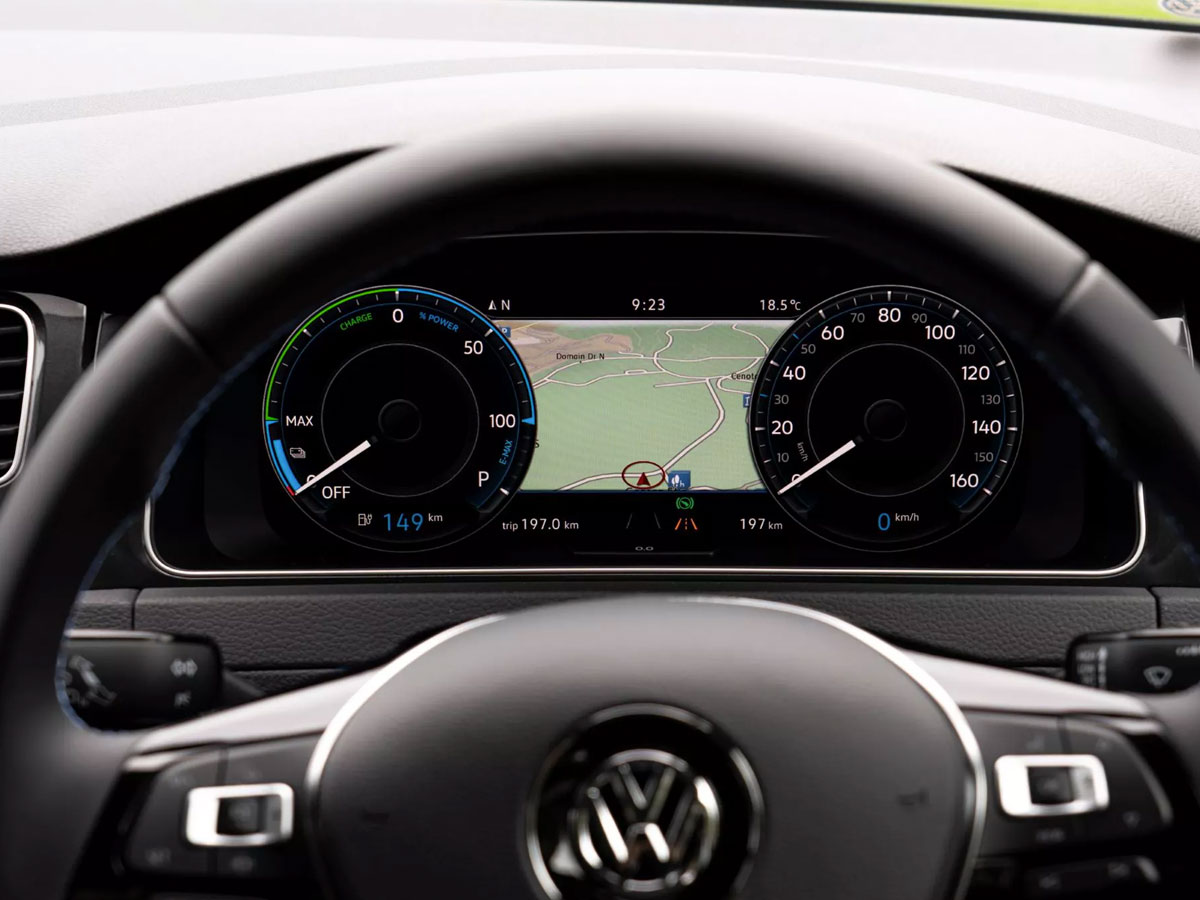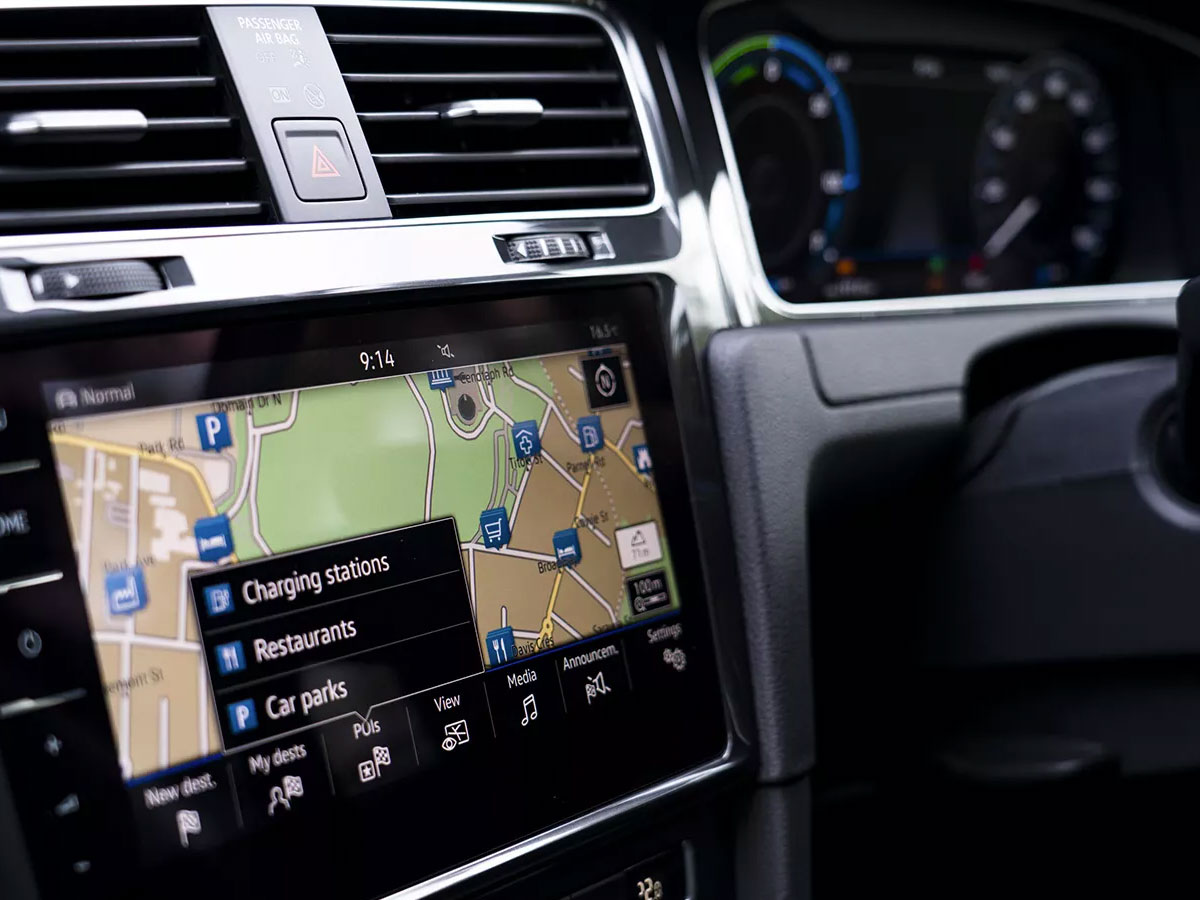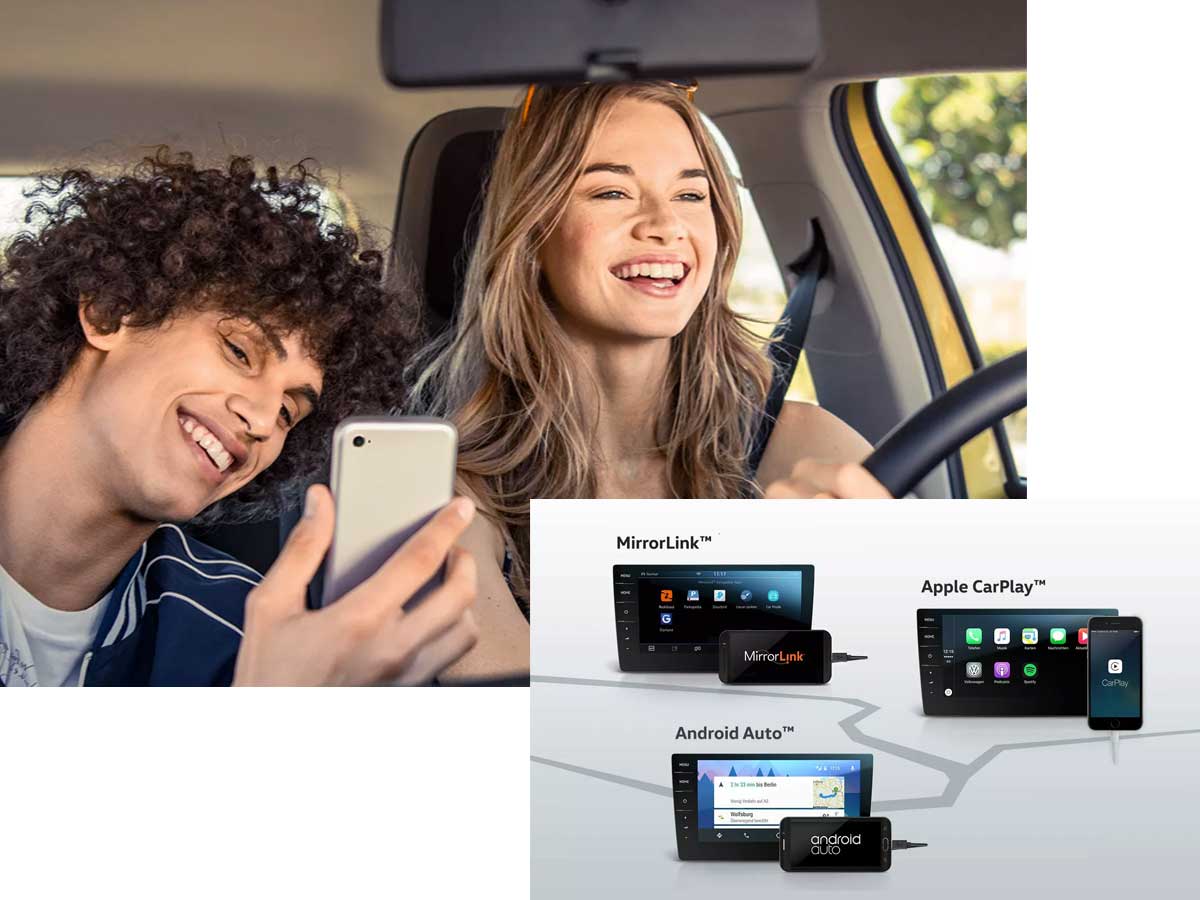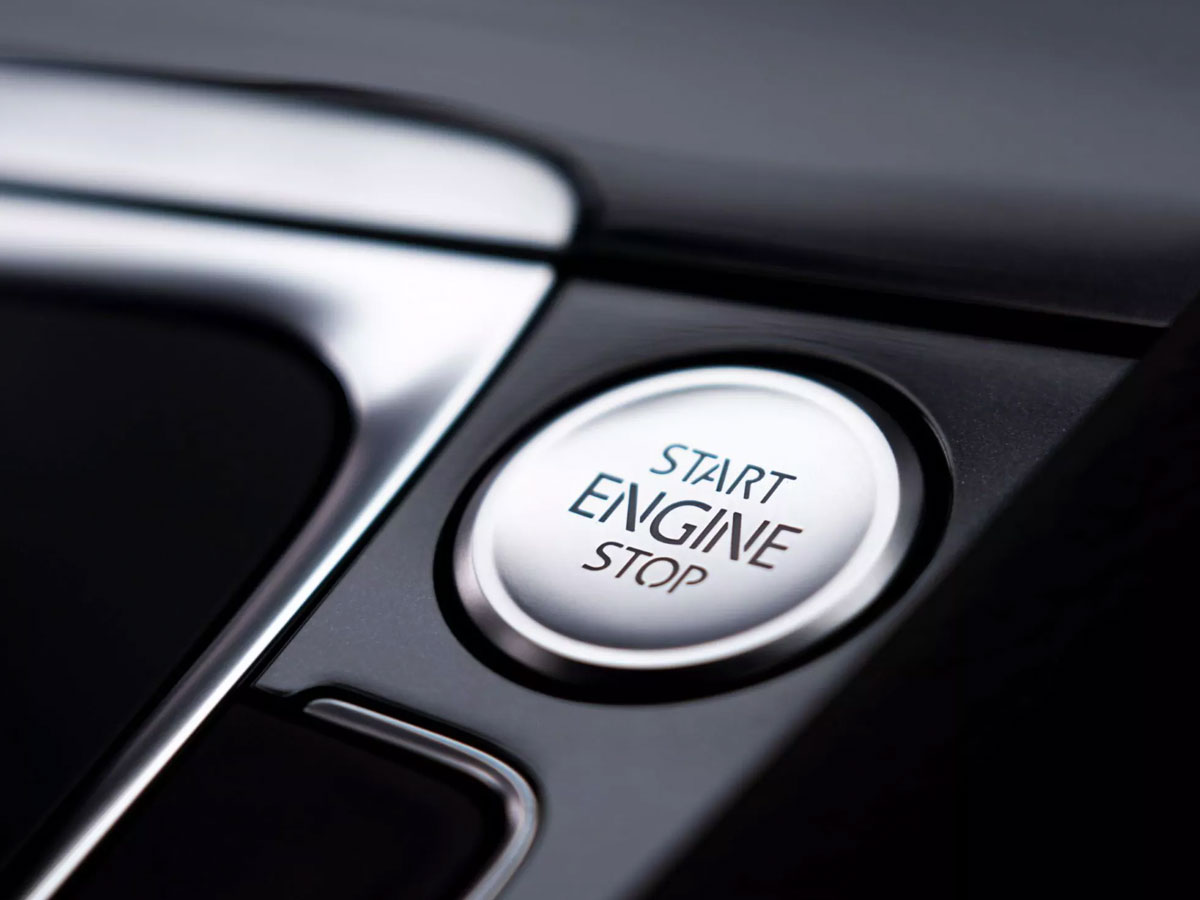 Active Info Display
See the
information you want to see
Classic speedometer or high-resolution navigation map? Or why not both? The Active Info Display makes this a reality. You can also access various information profiles, where you can find out even more driving data, as well as the classic displays such as the speedometer, rev counter and mileage recorder. This is quick and intuitive with the optional multifunction steering wheel.
High-resolution 31 cm (12.3 in) TFT colour display
Different views available
Visual display of various driver assist systems
Navigation
High tech

is no-brainer

The e-Golf's Discover Pro infotainment system features a massive 9.2" touchscreen with gesture control, voice control and App-Connect. Also in the infotainment system is satellite navigation, meaning you will never be lost again.
App-Connect
Use your apps

in your Volkswagen as well

The apps from your phone in your car

Access your smartphone's screen, selected apps, maps, and music through App-Connect on your car's touchscreen. You can do this thanks to three innovative technologies: Apple CarPlay®, Android Auto™ and MirrorLink® interfaces. The App-Connect allows you to conveniently use selected apps and content right in your Volkswagen, that is easier than ever.
KESSY
Convenience

is key

Searching for your keys are now a thing of the past. You can start your e-Golf at the press of the starter button, while leaving your keys in your bag. Proximity sensors detect your key within 1.5m of the car, meaning it can automatically unlock as you pull the door handle.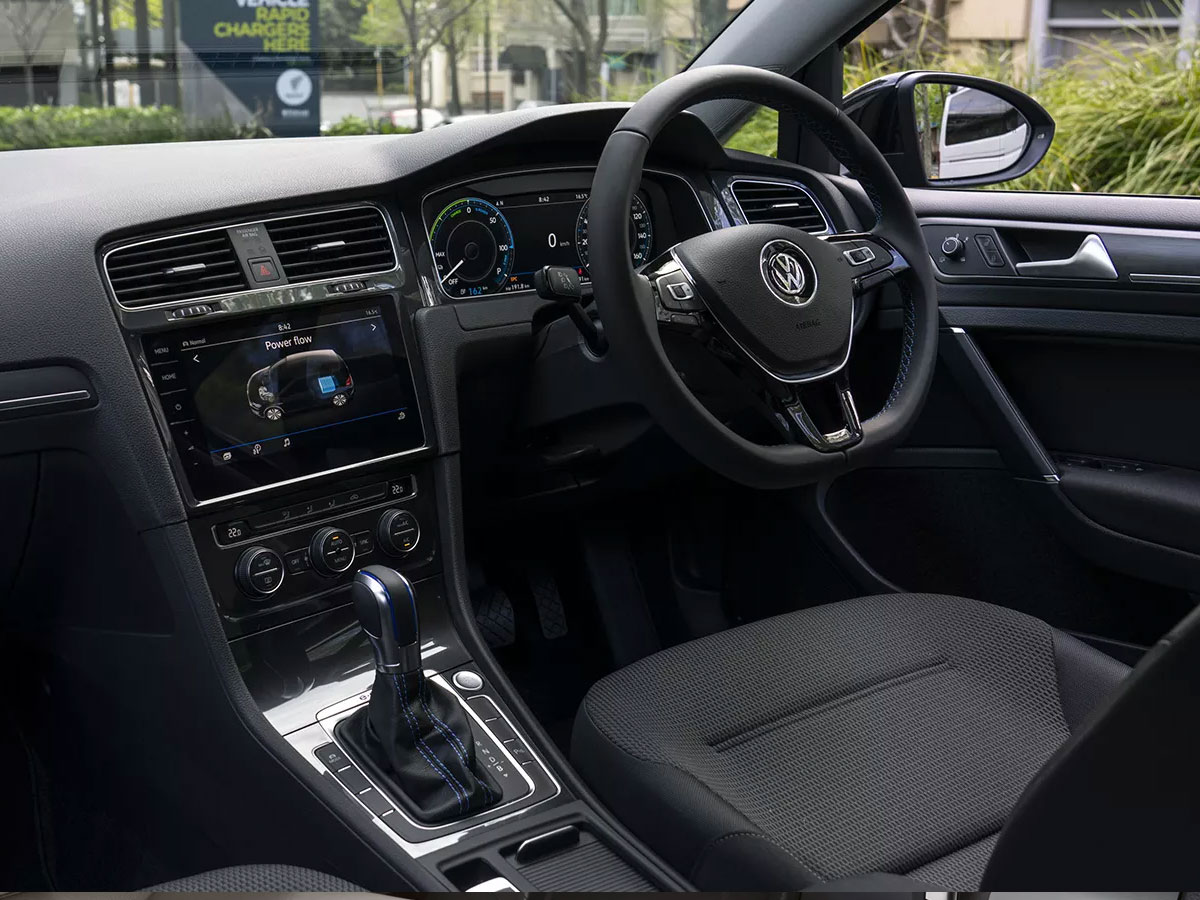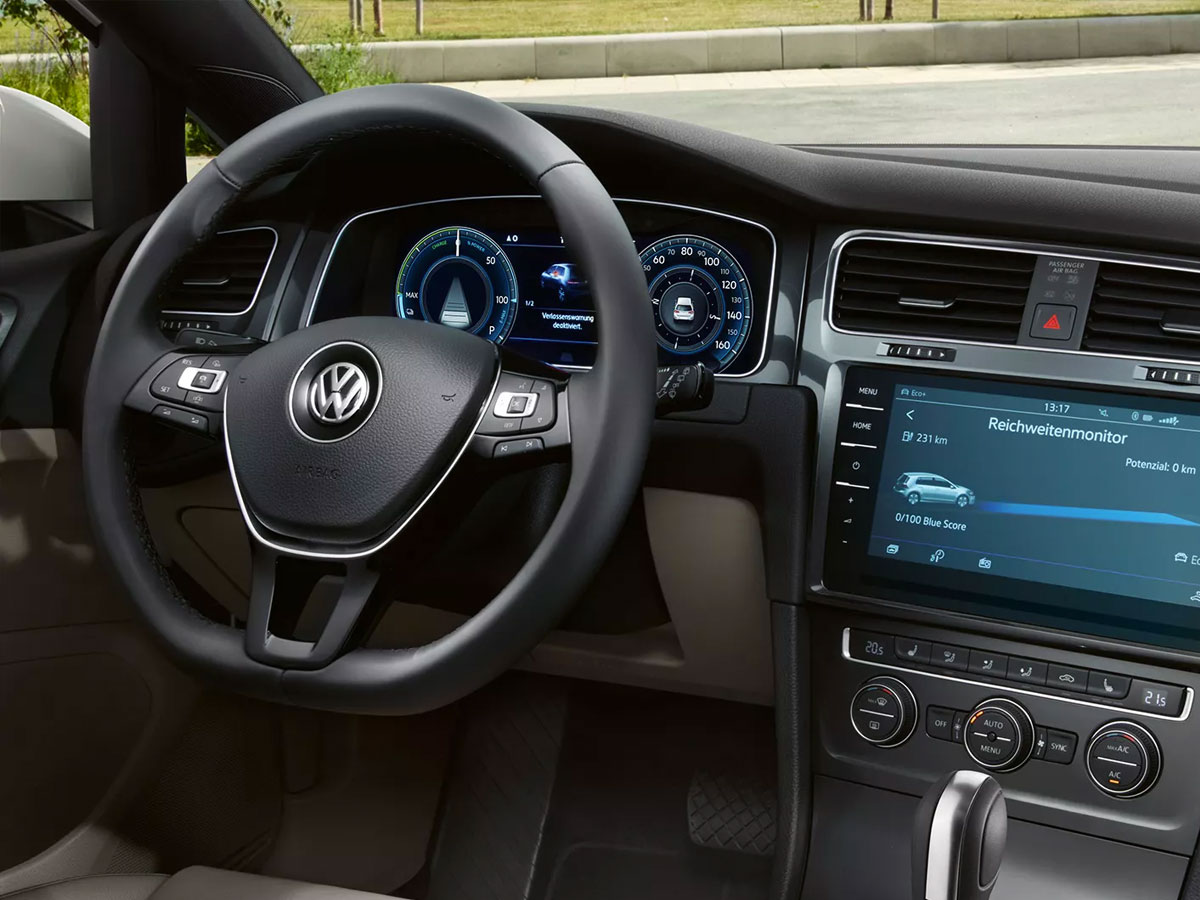 Seat comfort
The best seats have been reserved for you
The e-Golf comes with quality comfort seats and robust fabric in the 'Zoom' design as standard. They're easy on the back as well as the eyes. Because this convenience keeps you comfortable and relaxed on all journeys.
Driving comfort
Note: driving an e-Golf may have relaxing effects
Get in and feel good. Air conditioning as standard ensures comfort in your e-Golf. At any time of year. In winter, for example, the heated windscreen saves you the hassle of scraping ice. And these are just a few of the technical details that make the e-Golf as a whole so comfortable, so you can enjoy getting from A to B at anytime.
Features & Model
Features of e-Golf
100% electric vehicle
An impressive distance of 220km
Three different driving modes: Normal, Eco, Eco+
12.3" Active Info Display
App Connect and Volkswagen Media Control
Air Care Climatronic two-zone air conditioning system with allergen filter
Book a Test Drive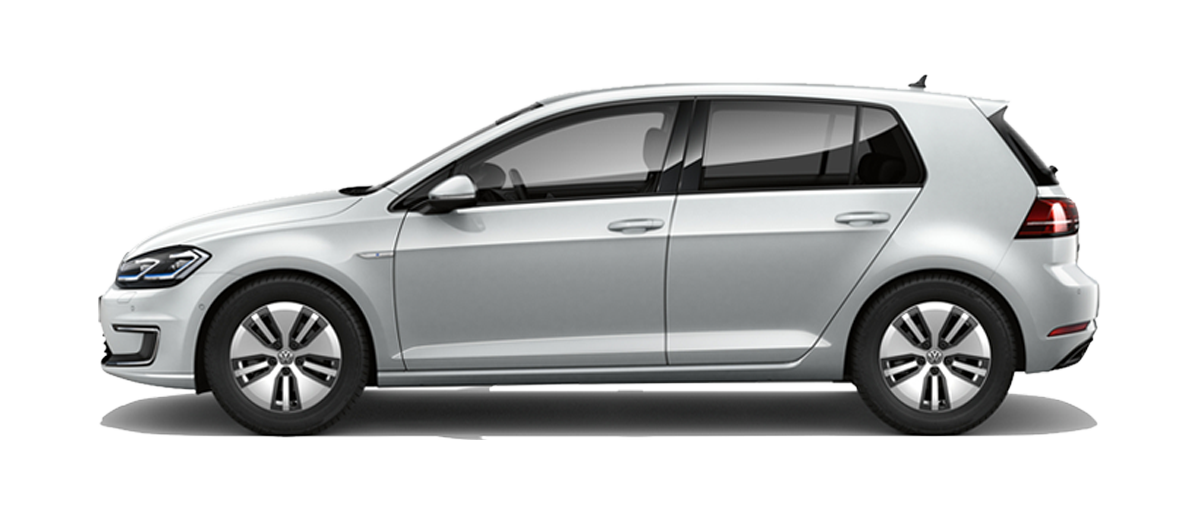 Next

Steps
---
Disclaimer by Volkswagen
1. The information provided on the Volkswagen New Zealand website is for information purposes only
2. A Volkswagen New Zealand reserves the right to extend, withdraw or change all offers *Prices are shown in New Zealand dollars, include GST and exclude on road costs
3. Weekly finance price is subject to change due to interest rates*. Please see the full terms and conditions for Volkswagen Finance for more information. www.volkswagen.co.nz/finance
4. Fuel consumption is based on the combined fuel consumption figure
5. International models might be shown for illustrative purposes only, and New Zealand specifications may vary
6. Some colours in these images are not available in New Zealand, the product guide contains the correct colours available to the New Zealand market
7. Additional and optional accessories may have an effect on fuel efficiency. Optional accessories and add-on packages are available at an additional cost
8. App-Connect is compatible for selected apps with the latest smartphone versions of iOS and Android, active data service, and connection cable (sold separately)
9. Safety technologies are designed to assist the driver, but should not be used as a substitute for safe driving practices
10. Leather appointed seats have a combination of genuine and artificial leather, but are not wholly leather