For when you need a little more Golf.
If you're after the iconic Golf with a little more space, then the Golf Wagon has your name written all over it. This wagon is packed with the latest connectivity and safety features, as well as a choice of petrol or diesel engines. It's probably not going to be long until you have one parked in your driveway.
Features & Design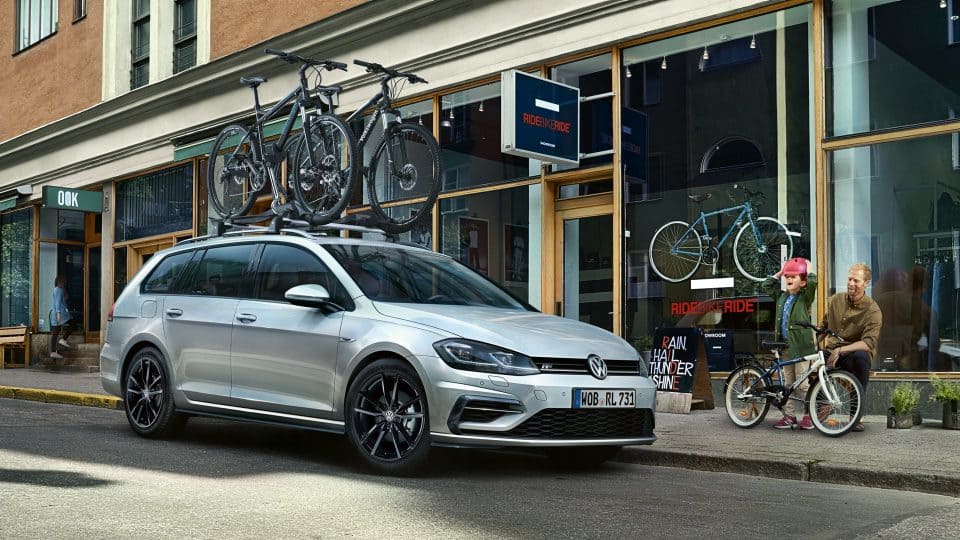 Exterior
The design is bound to delight you.
A glance at the dynamic, elegant design language and wealth of high-quality details of the new Golf Wagon and you will immediately realise that it is more than just a practical everyday car. It has been designed with style in mind, as is reflected in its confident appearance.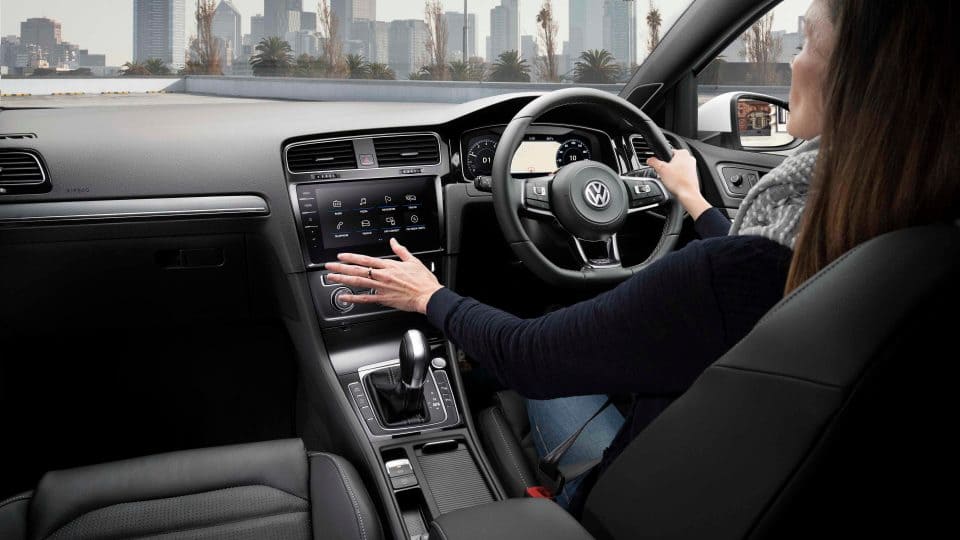 Interior
Experience more room for comfort.
Space meets comfort, meets quality, meets new technologies. All of this awaits you inside the new Golf Wagon – with a single goal: to make every journey as relaxed as possible.
Image shows optional leather seats.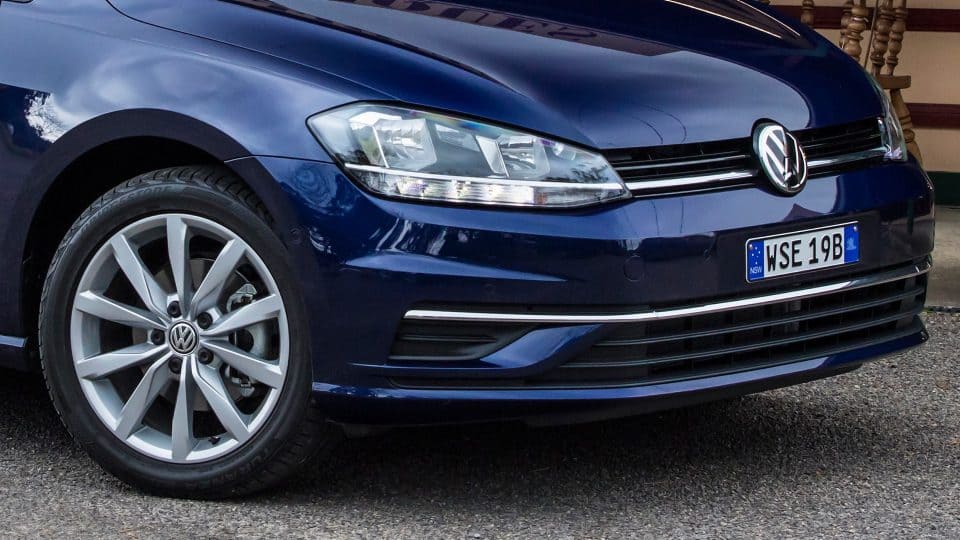 Lights
Lights that give your Golf Wagon a little more charisma.
Always have the destination insight thanks to advanced headlight technology. Standard are the halogen headlights with LED daytime running lights or for a little more shine, upgrade to full LED headlights.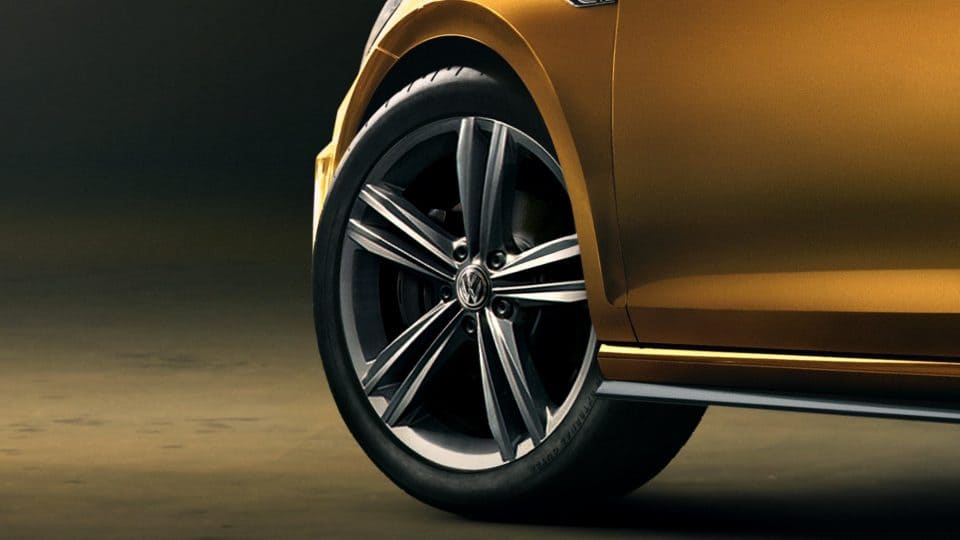 Wheels
Roll in style.
To complete the iconic Golf look, there are a selection of stylish alloys available. Starting from 16 inch Toronto alloys on the Comfortline, 17 inch Dijon alloys or optional 18 inch Jurva alloys on the Highline.
Loads of luggage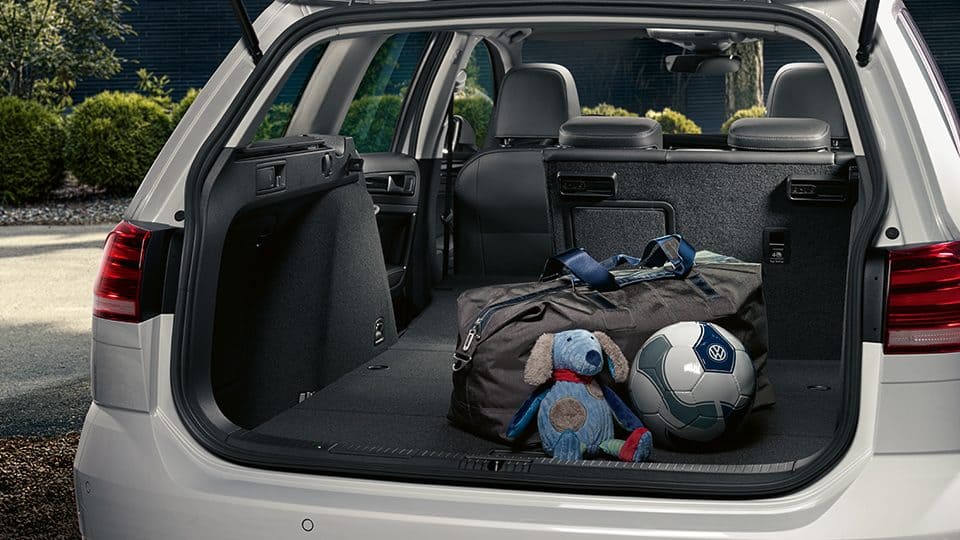 Stow away large items without any problem.
The luggage compartment in your Golf Wagon is not just large, it also has a practical design with 605 litre capacity. The luggage compartment floor, which can be lowered if required, the fastening rings and the folding rear seat are just a few examples of the practical features that are included as standard.
Download a Brochure
Highlights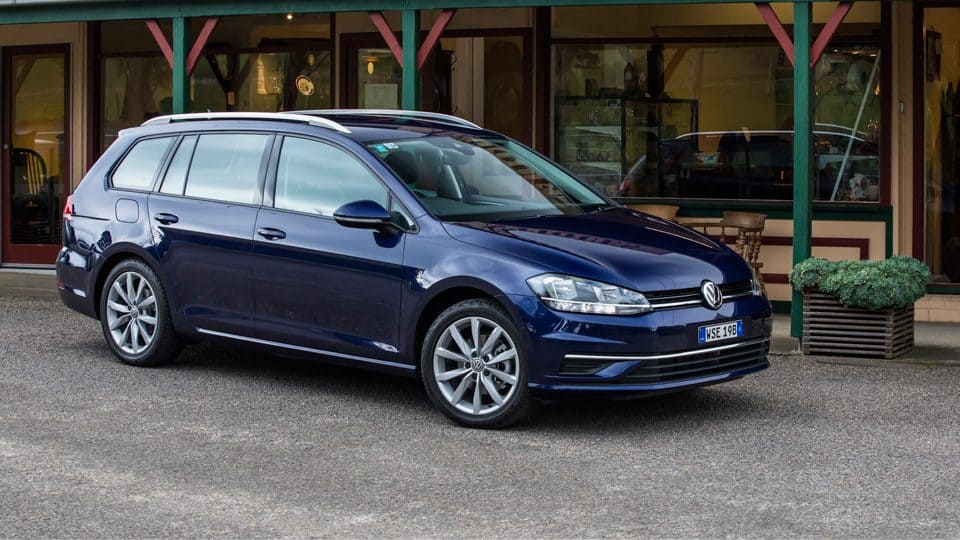 Performance
Powerful enough to handle almost anything.
The TSI petrol engines are designed for high levels of power with low fuel consumption while still being responsive and fun to drive.
TSI petrol engines feature impressive performance and efficiency. You benefit from maximum torque even at low engine speeds. The combination of low displacement with a turbocharger and direct fuel injection creates a very even transmission of power in these powertrains.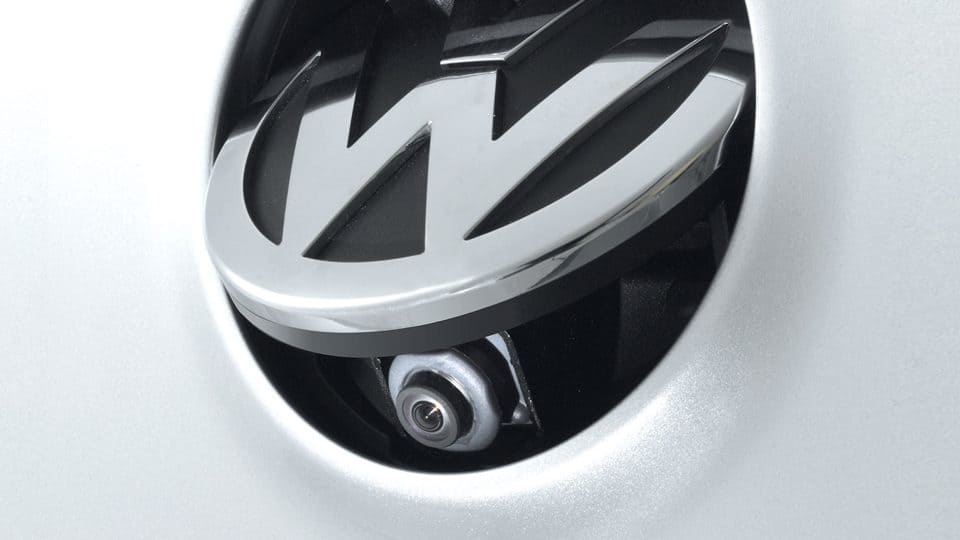 Rear View Camera
See what's behind you, in front of you.
Whether reversing out of a busy parking lot or trying to squeeze into a tricky spot, an extra set of eyes are always handy. The Rear View Camera installed at the back of the car, displays a live picture on your screen that shows what's behind you. Coupled with parking sensors, reversing is now safer and easier.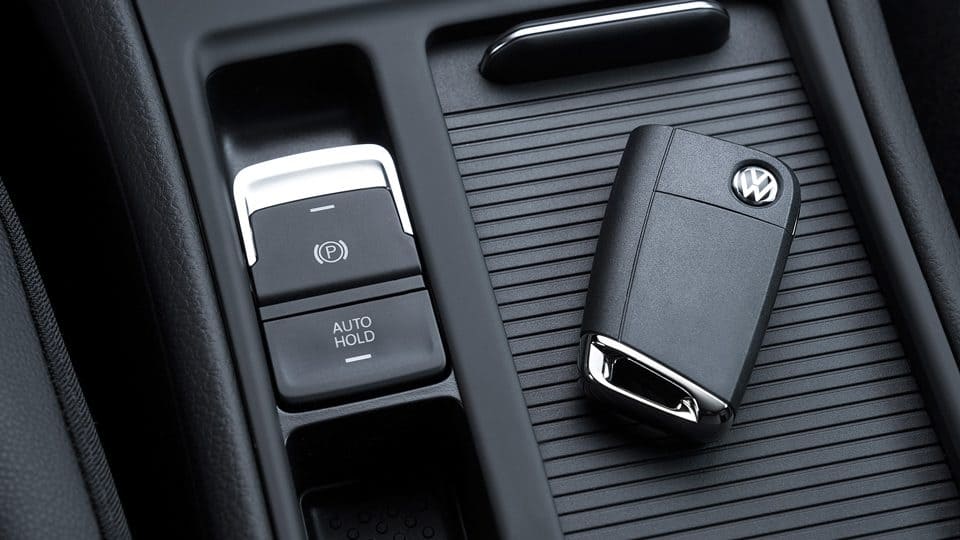 Keyless Entry & Start
Convenience is key.
Searching for your keys are now a thing of the past. You can start the engine of your Golf at the press of the starter button, while leaving your keys in your bag. Proximity sensors detect your key within 1.5 metres of the car, meaning it can automatically unlock as you pull the door handle. Keyless entry and start (KESSY). Feature is standard on the Golf Highline, and optional on the Comfortline.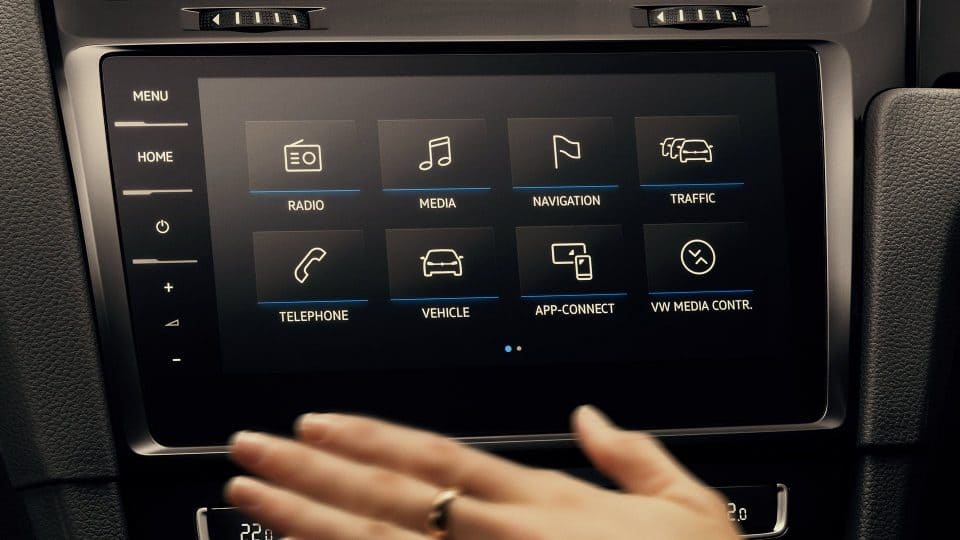 Gesture Control
Small gestures make all the difference.
Small gestures can achieve a lot in everyday life, but also when it comes to gesture control in your car. This function makes it even more convenient to operate the optional Discover Pro system (available on the Highline)
It enables you to easily move around in the main menu and various submenus using a swipe gesture to switch pages. For example, with just a single hand movement, you can switch radio station.
Safety.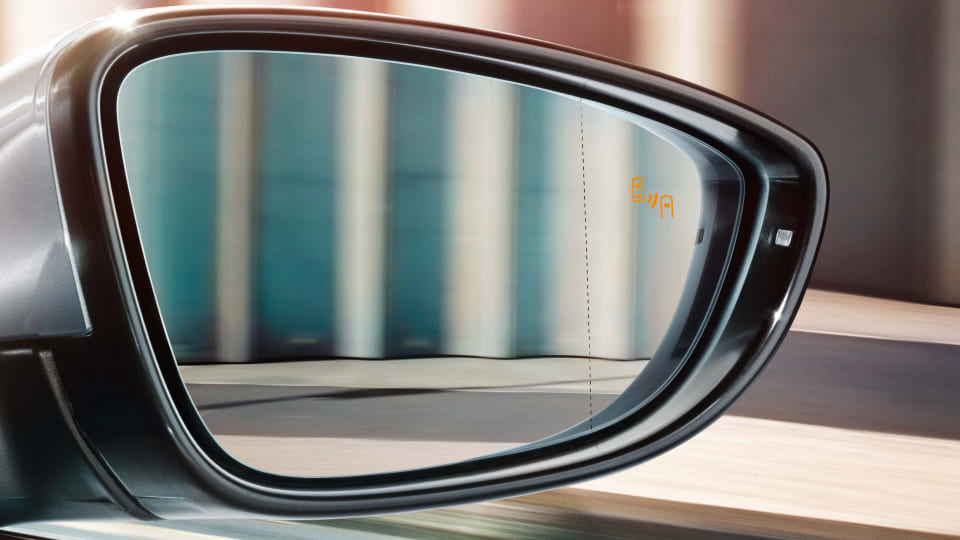 Stay relaxed in busy streets.
The intelligent driver assistance systems in your Golf Wagon ensure more driving comfort and can help you deal with critical situations very well or even avoid them*. Even if you only notice this technology on rare occasions, it feels good to know that it is there.
*Safety technologies are not a substitute for the driver's responsibility of the vehicle.
Technology
Make yourself comfortable in your Golf Wagon. Its extensive standard equipment, such as App-Connect and 8-inch display, coupled with the uncomplicated handling means you can enjoy every day with a little more comfort.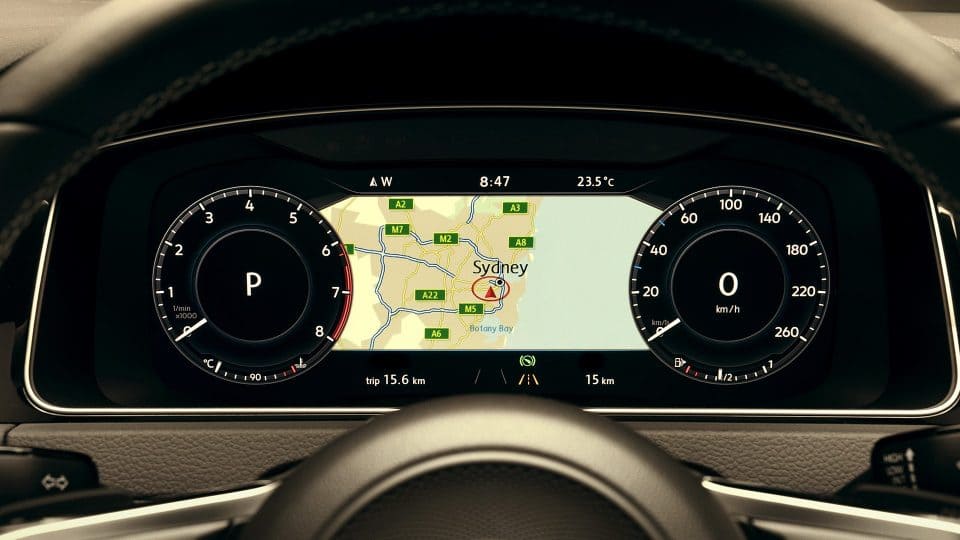 Active Info
It's all right in front of your eyes.
As an option for the new Golf Wagon you can add Active Info Display.
Taking place of traditional instrumentation behind the steering wheel, this high-definition digital display uses a 12.3" screen with configurable views. Choose your view from navigation, infotainment, driver assistance and vehicle performance functions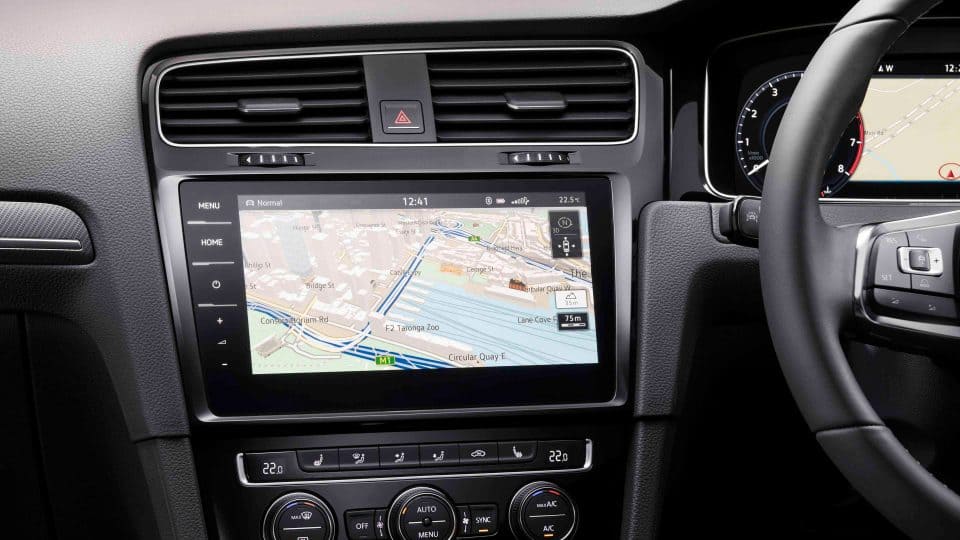 Touchscreen
High tech is a no-brainer.
Now standard across the Golf range is the 8 inch touchscreen colour display. This glass-covered display is high resolution and intuitively connects you to the infotainment system.
Standard on the Golf Highline Wagon is also the Discover Media Navigation system, meaning you will never be lost again.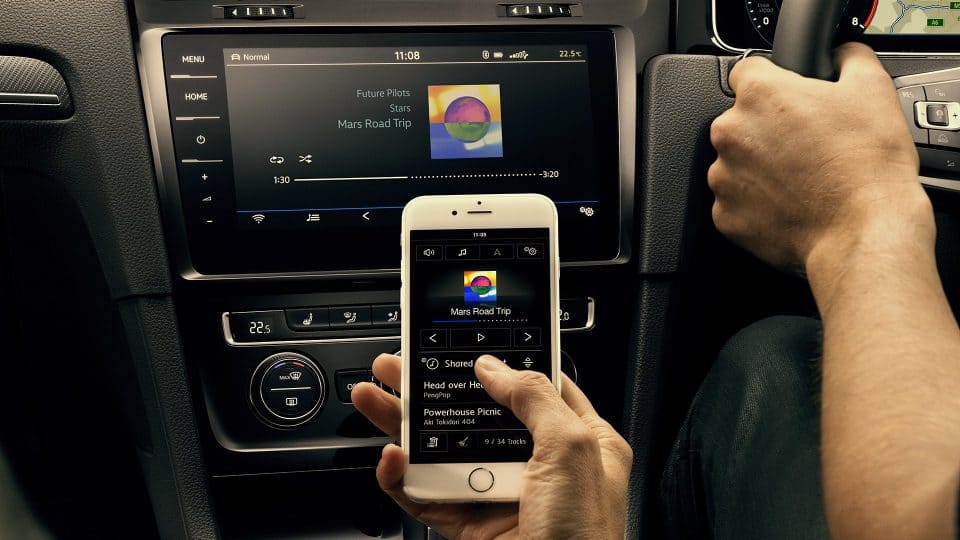 App-Connect
The apps from your phone in your car.
Access your smartphone's screen, selected apps, maps, and music through App-Connect on your car's touchscreen.
You can do this thanks to three innovative technologies: Apple CarPlay®, Android Auto™ and MirrorLink® interfaces.
It's all in the details.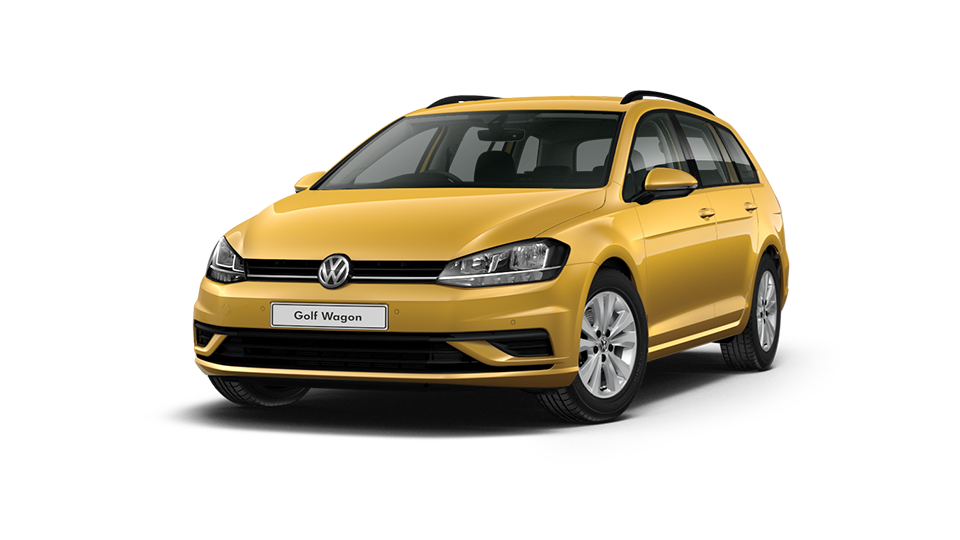 Find your model.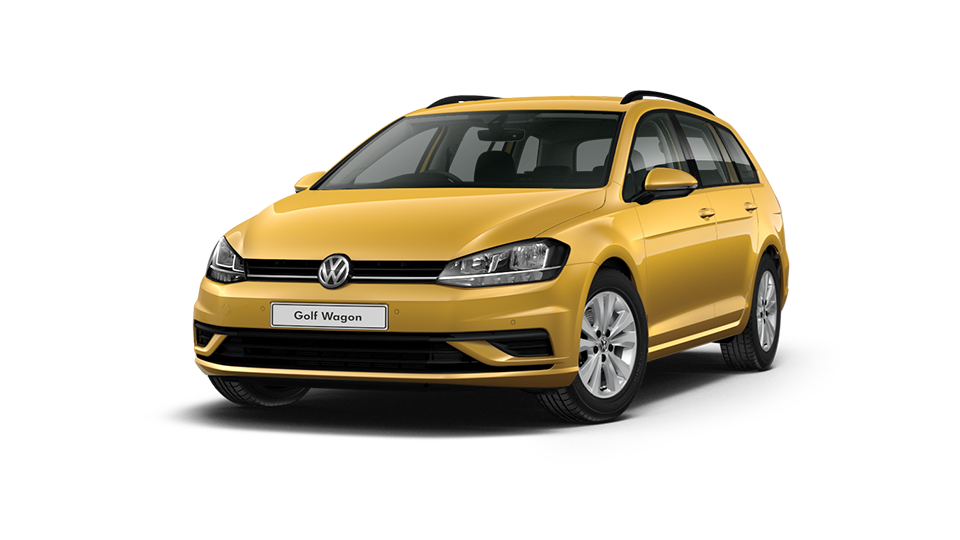 TSI Comfortline DSG
From $39,490*
Power - 92kW
Max Torque - 200Nm
Combined Fuel Consumption - 5.6
16" Toronto Alloys
Front Assist
Lane Assist
Rear View Camera
Composition Media 8" touch screen
App Connect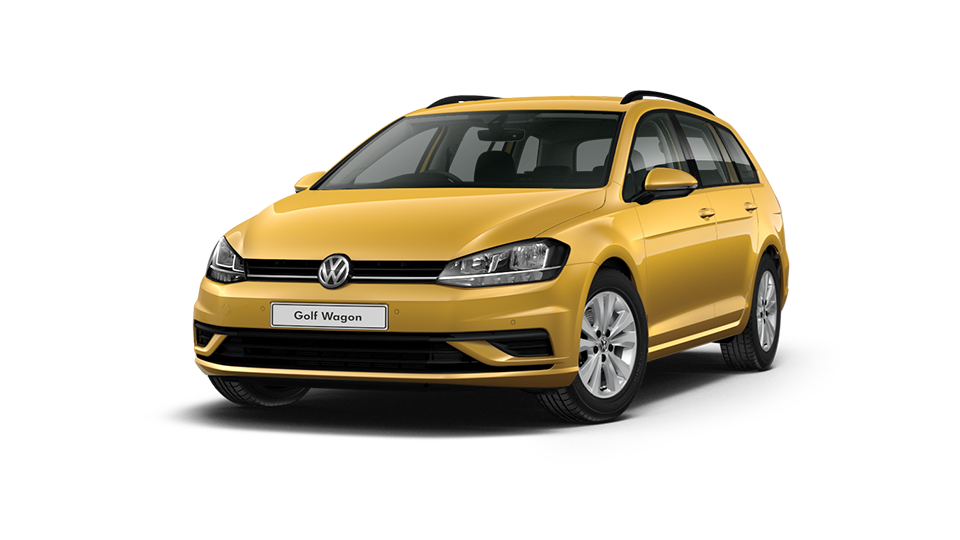 TSI Highline DSG
From $43,990*
Power - 110kW
Max Torque - 250Nm
Combined Fuel Consumption - 5.6
17" Dijon Alloys
Adaptive Cruise Control
Discover Media 8" touchscreen
Keyless Entry & Start
2-Zone Climatronic
Side Assist